Résumé 2018
Gregory Meichtry ends with a 3rd position at the Swiss cup and at the Swiss championships in Speed one and a 15th position at the last worldcup in Andorra! His maximum speed of the season is over 181km!
Gregory Meichtry termine la saison 3ième à la coupe de Suisse et 3ième aux championnats Suisse en Speed 1 et une 15ième place en coupe de monde à Andorre avec une vitesse maximale au dessus de 181km pour la saison!
Gregory Meichtry beendet die Saison am 3. Platz der Schweizer-Cup und am 3. Platz des Schweizermeisterschaften im Speed 1. Er hat in Andorra einen 15. Platz genommen mit einer maximalen Geschwindigkeit über 181 km/h.
Gregory Meichtry termina la stagione con un terzo posto ai campionati ed alla coppa Svizzera in Speed 1 e 15esimo in coppa del mondo at Andorra con una velocità massima sopra i 181km!
#gregorymeichtry #speedski #worldrecordholderspeedski2#WolrdChampionS2 #swissspeedskiteam #fisski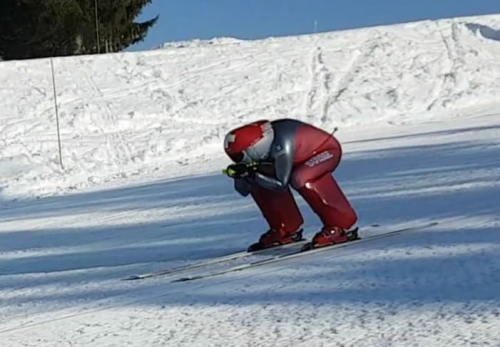 ---

FSSV - c/o Kilian Tournier Case postale 37 - 1253 Vandoeuvres