Résumé 2018
Maxime Riviera beats his Swiss record for speed on a monoski with a 164,986km at the Speed Master 2018, and ends at the 46th position overall on skis at the worldcup with a maximum speed of 184km in Vars.
Maxime Riviera établit un nouveau record de vitesse pour la Suisse en monoski avec une vitesse de 164,986km aux Speed Masters 2018, et termine la saison 46ième au classement mondial sur les skis avec une vitesse maximale de 184km à Vars.
Maxime Riviera hat einen neuen Schweizer Rekord im Monoski gesetzt, mit eine Geschwindigkeit von 164.986 km/h in die Speedmasters. Er hat die Saison mit einem 46. Platz auf die Ski, mit ein maximaler Speed von 184 km/h in Vars.
Maxime Riviera stabilisce un nuovo record Svizzero di monosci di velocità ai Speed Masters 2018, e termina la stagione 46esimo alla classifica general sugli sci con una velocità massima di 184km.
#maximeriviera #speedski #speedmonoski #speedmasters #vars#swissspeedskiteam #alpinespeedskiteam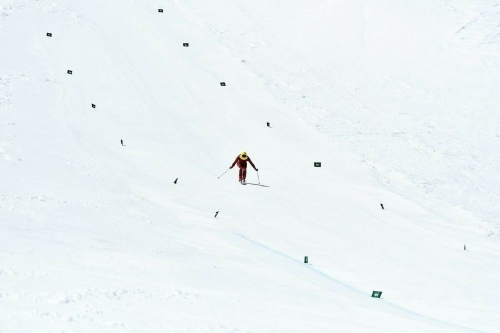 ---

FSSV - c/o Kilian Tournier Case postale 37 - 1253 Vandoeuvres