Résumé 2018
Seraina Murk ends the season fastest Swiss woman in Speed 1 with a top speed at the Speed Masters 2018 with 210,526 km and her best result was a 4th placement in Vars in the wolrdcup!
Seraina Murk termine la saison comme la Suissesse la plus rapide en S1 avec une vitesse maximale de 210,526 km acquise aux Speed masters et son meilleur classement fût une 4ième place en coupe du monde à Vars!
Seraina Murk beendet seiner Saison als die schnellste Schwizerin in S1, mit ein Top-Speed von 210,536 km/h im Speedmaster in Vars. Seine beste Platzierung war ein 4. Platz im Weltcup in Vars!
Seraina Murk chiude la stagione di chilometro lanciato S1 con una velocità massima di 210,526 km ai Speed Masters di Vars e il suo miglior piazzamento è un quarto posto in coppa del mondo a Vars!
#serainamurk #speedski #speedmasters #swissspeedskiteam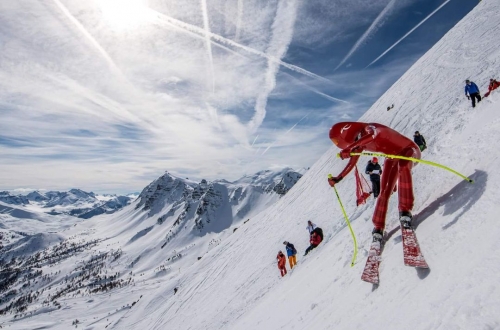 ---

FSSV - c/o Kilian Tournier Case postale 37 - 1253 Vandoeuvres