START - Saison 2019, Reto Eigenmann
Reto Eigenmann is the main asset of the Swiss speed ski team since he will participate to all the world cup races of the season and is always in the top ten in the rankings and even quite often close to the podium. Reto also is often champion at the Swiss cup. Good luck Reto!
---
Reto Eigenmann est l'atout principal de l'équipe de suisse de ski de vitesse car il va participer à toutes les épreuves de coupe du monde cette saison et il figure quasiment toujours dans le top 10 des classements des courses et il est souvent proche du podium. Il est aussi souvent vainqueur de la coupe de Suisse! Bonne chance pour la saison Reto!
---
Reto Eigenmann ist das Vermögenswert der Swiss Speedski Team, da er an alle FIS World Cup events des Jahres teilnehmen wird. Er steht meistens im Top-10 der Rennen, und machmal sehr nah am Podest. Er wurde auc mehrmals der Sieger der Schweizer Cup! Viel Glück für deine Saison Reto!
---
Reto Eigenmann, ovvero il corridore principale della squarda Svizzera di kilometro lanciato. Reto parteciperà a tutte le gare di coppa del mondo ed e quasi sempre nei primi 10 in classifica delle gare ed è spesso anche vicino a fare podio. Reto è anche spesso vincitore della coppa Svizzera! Buona fortuna Reto!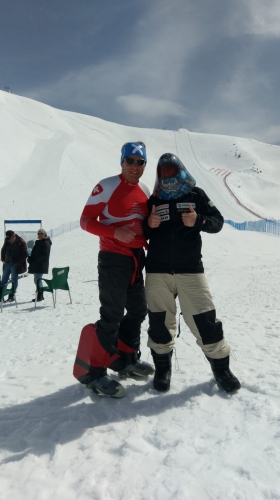 ---

FSSV - c/o Kilian Tournier Case postale 37 - 1253 Vandoeuvres