START - Saison 2019, Veronika Ackermann
Veronika Ackermann will participate to the races in Andorra in the S2 category. She will try to get on the podium, the chances are high, she was 4th last season in Andorra! Come on Veronica!
---
Veronika Ackermann va participer aux courses à Andorre cette saison dans la catégorie S2. Elle essayera de prendre place sur le podium, et ses chances sont élevées, elle a été 4ième à Andorre la saison passée! Courage Veronika!
---
Veronika Ackermann wird dieses Jahr an die Andorra Rennen in der S2 Kategorie fahren. Sie wird Podestplätze zu gewinnen versuchen. Seine Chancen sind hoch, da sie letztes Jahr ein 4. Rang in Andorra gekriegt hat! Viel Glück Veronika!
---
Veronika Ackermann parteciperà alle gare di Andorra nella categoria S2. Teneterà di salire sul podio ed è molto probabile perchè è stata quarta la stagione scorsa ad Andorra! Forza Veronika!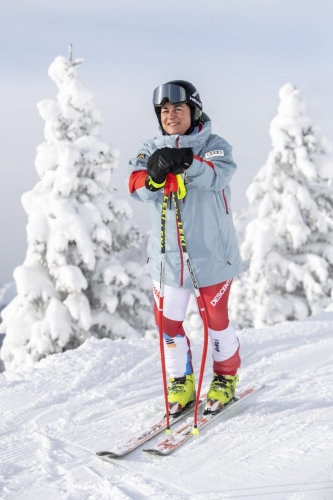 ---

FSSV - c/o Ackermann Veronika, Iradug 3 - 9496 Balzers